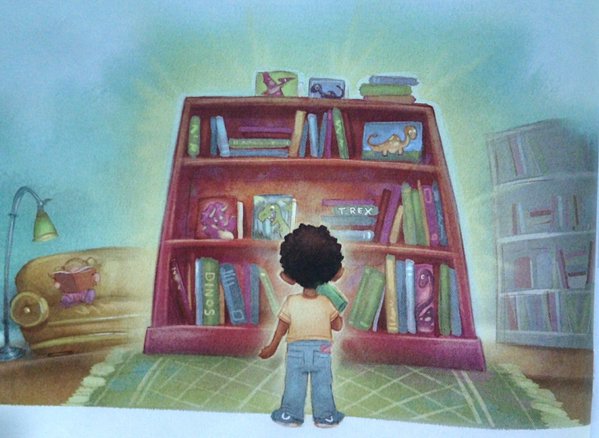 Happy to share that my story,
"Just Enough for Me"
(Ladybug Magazine, September 2015 ~ 25th Anniversary Issue)
is the recipient of
a Letter of Merit Award for fiction
Society of Children's Book Writers and Illustrators (SCBWI) 
2016 Magazine Merit Awards
Click above to download "Just Enough for Me" 

~~~~~~~~~~~~~~~~~~~~~~~~~~~~~~~~~~~~~~~~~~~~~~~~~~~~~~~
SCBWI Announces 2016 Magazine Merit Awards

The Society of Children's Book Writers and Illustrators is pleased to announce the recipients of its 2016 Merit Plaques and Honor Certificates for fiction, nonfiction, YA fiction/nonfiction, illustration and poetry, which appeared in magazines during the past year.
The Plaque recipients are Brad H. Robie for his fiction piece "Benjamin Troll's Incredible Inventions", which appeared in the December issue of Highlights, Lori McElrath Eslick for her illustration of "Strip of Blue" in the September issue of Cricket, in nonfiction to Patricia Nikolina Clark for "Gabbing About Gum" in the July issue of Highlights, in poetry to Neal Levin for "Cavemanners" in the November/December Spider, and in YA Fiction/Nonfiction to Lynn Vande Stouwe for "Winterim" in the January Young Adult Review Network (YARN).
2016 Honor Certificates will be awarded in fiction to Neal Levin for "Messy Messages" in the November Highlights, in nonfiction to Elizabeth Armstrong Hall for "Homecoming" in the July/August Spider, in illustration to Helena Bogosian for "Clay Secrets + Picture Puzzler" in the January Highlights, in YA fiction/nonfiction to Beth Grosart for "Two Truths and a Lie" in the May YARN, and in poetry to Diana Murray for "Baxter the Cleaning Dog"" in the April Highlights.
Additionally, the SCBWI sent Letters of Merit to the runners-up: in fiction, to Michael P. Spradlin, Sue Gagliardi and Michael Sullivan; in YA fiction/nonfiction to Jennifer Honeybourn, Megan Mikhail, and Nick Cross; in poetry to Christiane M. Andrews, Jody Jensen Shaffer and Jessica Shaw; in nonfiction to Robin A. Zimmerman, Sherri Rivers and Christy Mihaly; and in illustration to Merrill Rainey, Helen Bogosian and again, Merrill Rainey.
Our congratulations to the winners, and our thanks to the Awards Coordinator, Stephanie Gordon.
The 2017 competition (for articles published in 2016) is now underway. For rules, visit the Awards and Grants section.
Categories: None