Happy to share that my nonfiction piece,
"Beyond Jack-o'-Lanterns"
(Spider Magazine, October 2017)
is the recipient of
an Honor Certificate for Nonfiction 
Society of Children's Book Writers and Illustrators (SCBWI)
2018 Magazine Merit Awards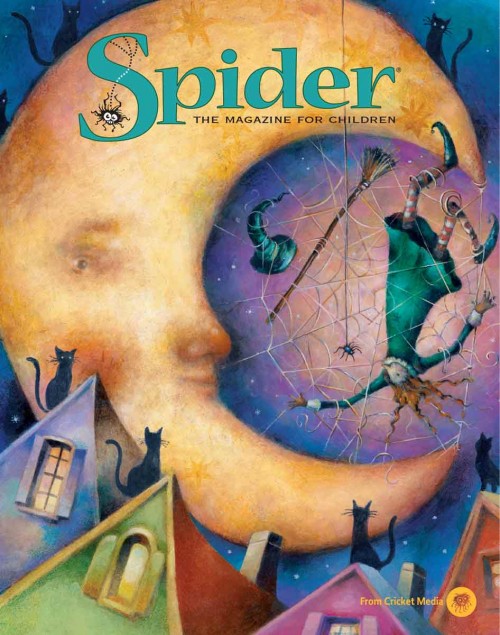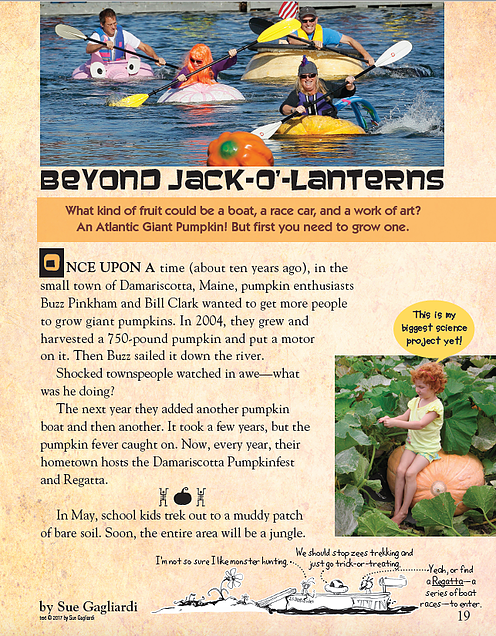 SCBWI Announces 2018 Magazine Merit Awards
The Society of Children's Book Writers and Illustrators is pleased to announce the recipients of its 2018 Merit Plaques and Honor Certificates for fiction, nonfiction, illustration, and poetry which appeared in magazines during the past year.
The Plaque recipients are Johnna Stein for the Fiction piece "The Iron Cross", which appeared in Cricket magazine; John Herzog for the Illustration on the cover of Highlights High Five; Carolyn Seidel for the Nonfiction piece "Danger! Rescue on Thin Ice" in Highlights, and in Poetry to Diana Smith for "How to Dine with Lion" in Orbit (The School Magazine).
2018 Honor Certicicates will be awarded in Fiction to Trista Wilson for "The Color of Sad" in the VCFA Journal of the Arts, in Nonfiction to Sue Gagliardi for "Beyond Jack-O'-Lanterns" in Spider magazine, in Illustration to Merrill Rainey for "Inside Front Cover" of Humpty Dumpty Magazine, and in Poetry to Danielle Hammelef for "School Starts Soon" in Pockets Magazine.
Our congratulations to all of the winners on their excellent work.
Categories: None